Check out these websites to help you with your genealogy.
If you find any links not working, please contact the web editor. Thank You!
Other Bemis family websites to look at:
1. Descendants of Joseph Bemis, b.1619: www.familytreemaker.com/users/d/a/h/Steven-L-Dahlstrom/

2. Descendants of John Bemis, b.1659: www.familytreemaker.com/users/b/e/m/Curtis-E-Bemis-jr/
3. One of Joseph Bemis's descendants, Stephen Bemis, b. 1774, married Sophronia Chapin, b. 1776, who is a descendant of Samuel Chapin , Deacon and Founder of Springfield, MA.

For free genealogical services, resource listings and to chat in a forum, check in the Genealogy Gateway website at:
www.gengateway.com or go directly to the Bemis Forum at http://genforum.genealogy.com/bemis .
Great resource for a list of genealogy links on the internet, link to:


www.cyndislist.com
If you need a computer program to compile your family history, go to:

1. www.familytreemaker.com a popular program used by most families keeping track of their ancestors.
2. www.ldscatalog.com "Personal Ancestral File" program which is a free offer by The Church of Jesus Christ.

For ancestry database, genealogical computing, ancestry magazine, link to:
www.ancestry.com
The "New England Historic Genealogical Society"offers a wealth of resources for the study
of family history. No website available. Contact for a brochure and/or membership:
101 Newbury Street, Boston, MA 02116-3007
Telephone 617.536.5740; Fax 617.536.7307
e-mail: 74777.3612@compuserve.com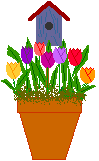 Bemis Landing Home Page